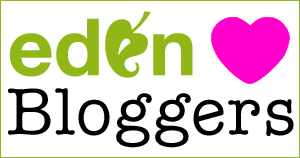 *Warning*
This post is made for 18+. The links are not work friendly.
I'm here to tell you about the Eden Fantasys Blogger Program. If you have a blog and like to earn gift cards then this is for you! You can blog about anything you would like. It doesn't have to be just about
adult toys
, even though you can do that too. You can talk about the various programs they have, promotions, lingerie, candles, games, etc. Whatever your heart contents. You don't have to talk about personal stuff..
You can blog about this twice a month and they will send you a gift card for their online store. You can save up the gift cards for something big, or do a giveaway on your website for your readers. Whatever you do with the gift cards is up to you!
If you are interested in the ambassador blogger program, go
here
to check it out!
*Disclaimer*
These opinions are 100% my own. I was paid a gift card in exchange of doing a post.